Once upon a Time, MJ Arsenal was dope enough to send me a mini bubbler after finding and hounding them on Instagram for one! Back then dabbing wasn't the staple it now is in the East Coast so I wasn't totally sold yet on getting into Dabs. It definitely sparked an interest and I always stay up on the best up and coming brands. MJ Arsenal has cemented itself in the industry as affordable yet great quality American made glass.
While planning our latest Stock Up Event, we realized we wanted to have everything cannabis for guests to try. What better way than to with free Dabs! (Not sure how that'll work post-corona but I digress!) So after sending our pitch over to MJ Arsenal, They were dope enough to sponsor us with some beautiful pieces!
Check out our descriptive reviews of each Rig! Please click the titles to visit #MJArsenal and get a first look at the water flow videos on each product page!
We love their products and cant wait to do more with them soon!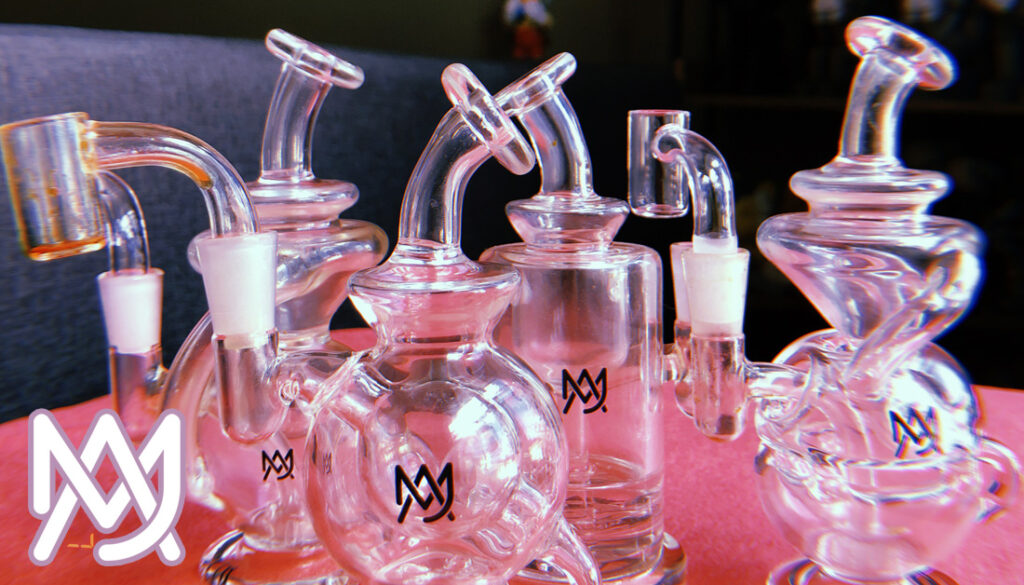 The Ursa, The Infinity, The Mini Jig, and The Atlas.
---
The URSA is a special rig because its the only one thus far that can stay upright when I use #TheMiniNail attached to it because of its reinforced base. The Ursa Mini Dab Rig with its unique rear-mounted downstem and built-in reclaim catcher to prevent spills and clogging.
With all of this functionality packed into a palm size, you'll find Ursa Mini Dab Rig to be a portable 10mm dab rig that delivers hits unrivaled by glass even twice its size.
---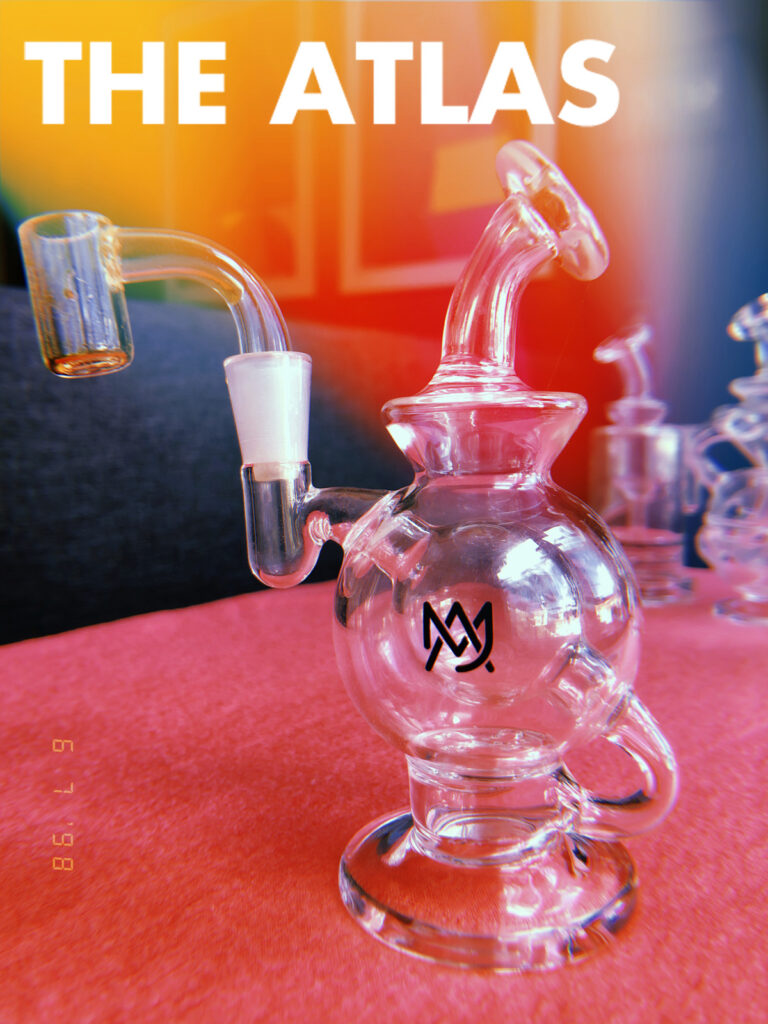 The ATLAS Mini Ball Rig is beautiful as it is functional. The double ball rig design of the Atlas rig will bring maximum potency and flavor to your smoking sessions. It is super compact, and in its 2nd version allows for more airflow with each dab.
---
---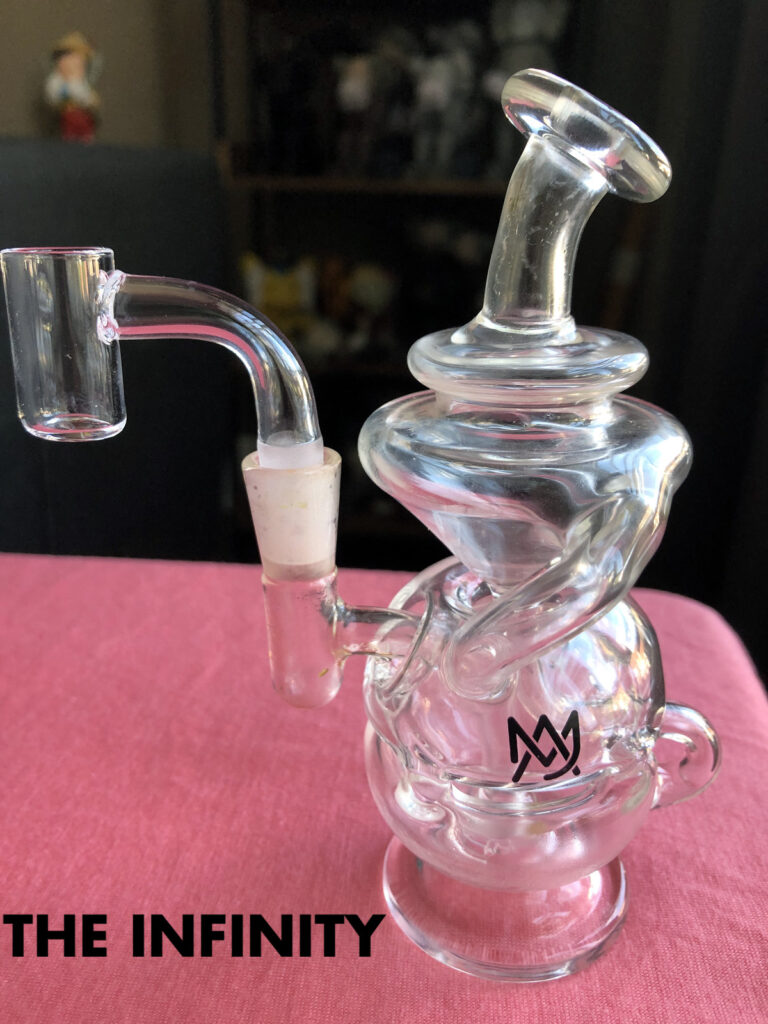 The Infinity is by far one of my favorite rigs to rip. Its design allows for so much flavor every dab.
The double uptake recycler makes it work wonders every single hit.
The Infinity Rig is the perfect size with just the right airflow!
---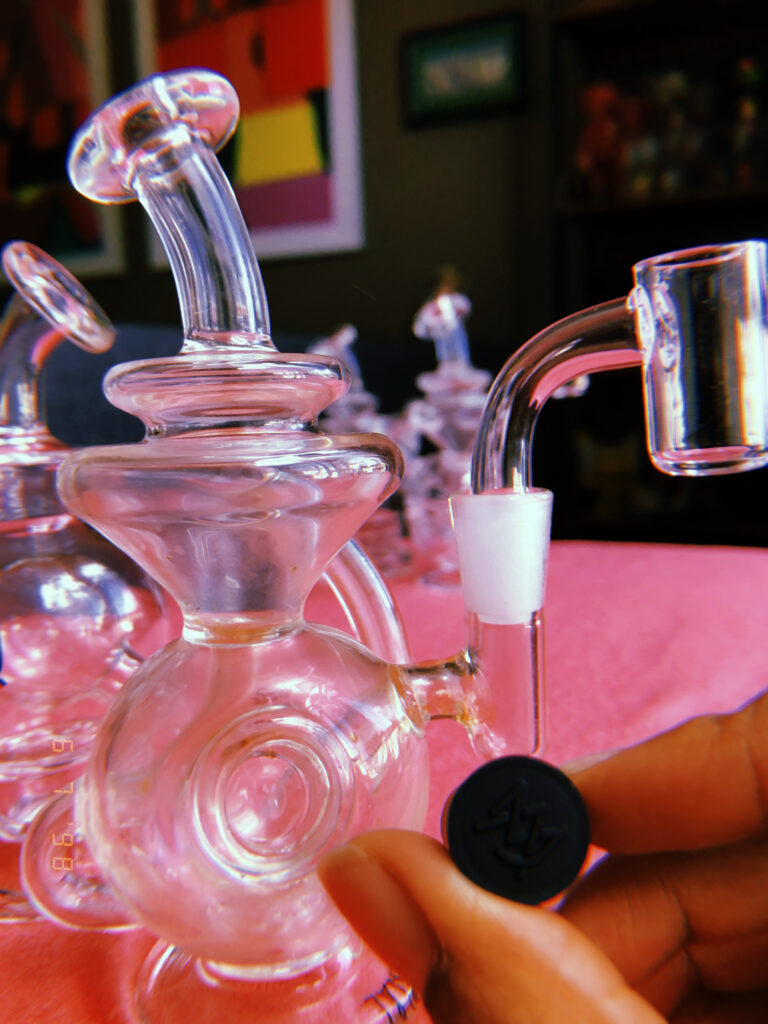 The Mini Jig is a classic MJ Arsenal Rig in its beauty!
Super convenient in so many ways, Mini Jig does not disappoint!
This lovely mini bong is similar to another in the family, the CACHE Bong with a storage jar that provides a place to keep your terpenes fresh and your oil close!
Make sure to check out MJ Arsenal for all their rigs, and check out their accessories like the Carb Cap or the larger Quartz Buckets for your glass!
Click here to read my review on their newest, their MJ Arsenal Padded Zipper Pouch!
xo,