This combination of Mendo Breath and Do-Si-Dos is a delicious nutty high. Not too much a fan of food related strains, this one packs a dank punch. Potent smell, its a smooth but strong high.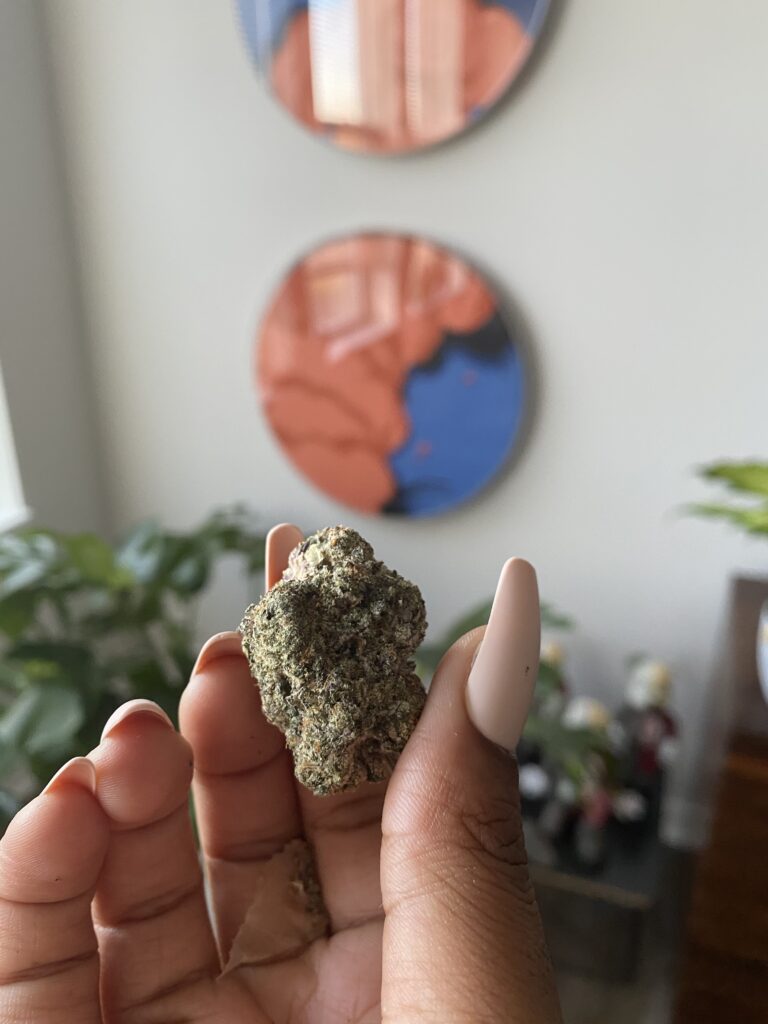 Frosty with specks of purple and orange, and fluffy! It does carry a Peanut Butter smell but not as overbearing as a Garlic strain. Giving it a 5/5 on all notes. We will have a bit more comprehensive perspective on strains on our next review 🙂 We had this lovely flower for 420 while celebrating with Spleef, it was a bit strong for a social setting but still a fun smoke.
With its high 14-19% average THC level, Peanut Butter Cup is often chosen to treat conditions such as appetite loss or nausea, chronic pain, mood swings, depression, and insomnia.