We are so excited to compile this list of some of the dopest Cannabis Gadgets we've been enjoying all year! From machines that make your own Canna Butter, to dope 420 clothing, we got a little bit of everything for you and your pothead friends. These are all products I own and use! Thanks to all the cannabis companies who support us by sending us their amazing creations for us to get to know.
Let us know what you think of the list by commenting or sharing it!

---
Functional, Fun Products
The MiniNail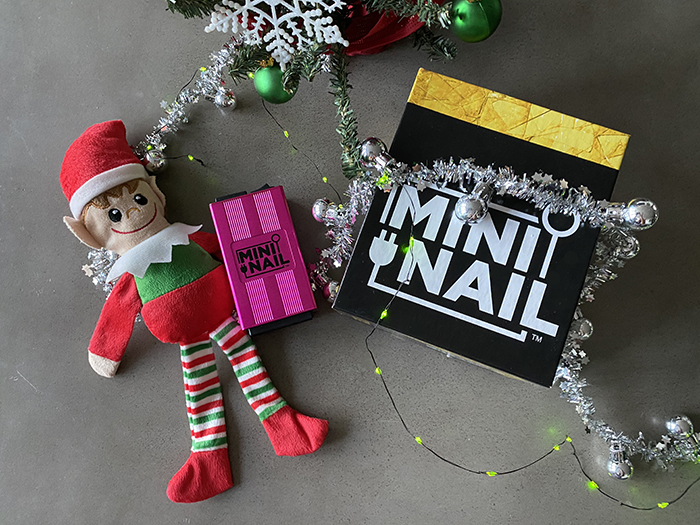 The MiniNail ($299) is for the everyday dabber who wants the automated temperature experience they can try out on different rigs. You can set your own levels of heat per the kind of wax you have or just your particular preference.
It comes with lots of dope accessories and MiniNail has so many more in their shop. The controller box comes in different colors. It comes standard with the 25mm Quartz Banger & 14mm Joint size. There is also the 10mm option if you own one of the rigs below from MJ Arsenal, so you'd have to purchase that accessory separate while buying your new MiniNail!
MJ Arsenal The URSA & MJ Arsenal's ISO Station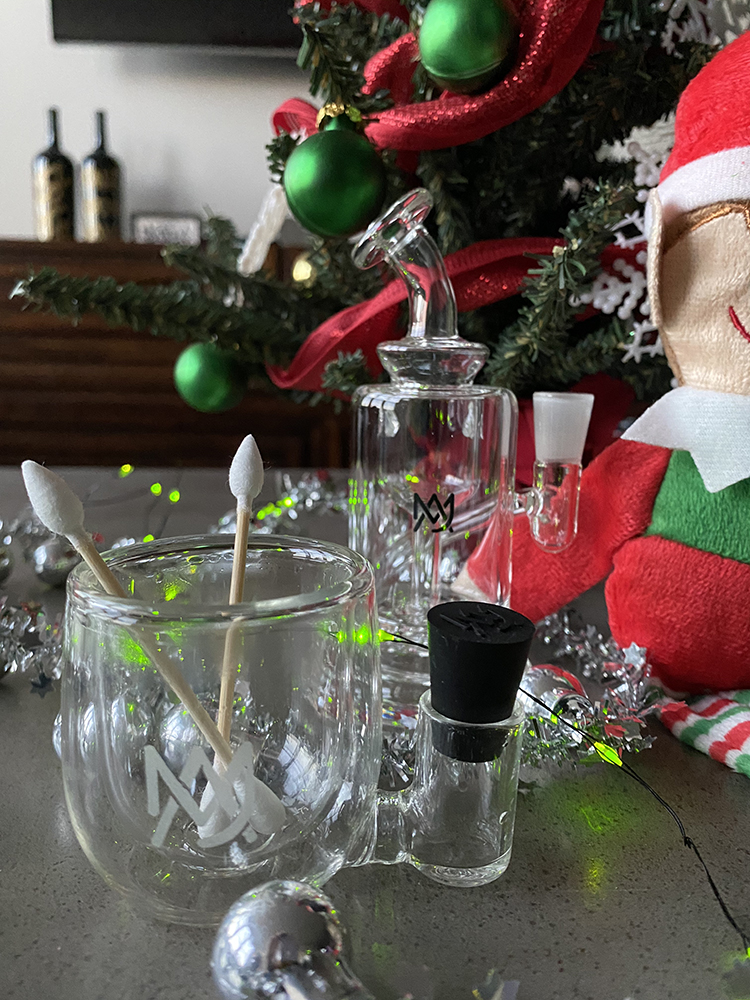 We can't get enough of the collection of glass MJ Arsenal offers. Their products make for such thoughtful stoner gifts at prices that wont break the bank. The URSA Mini Rig ($49) gives yummy hits with maximum water diffusion. Portable and fun to use!
The ISO Station by MJ Arsenal ($17.99) is designed to keep your cotton swabs and cleaning solution right where you need it, during every session. Maintain the life of your quartz by always keeping it clean! A great accessory to your Rig purchase.
Magical Butter Infusion Machine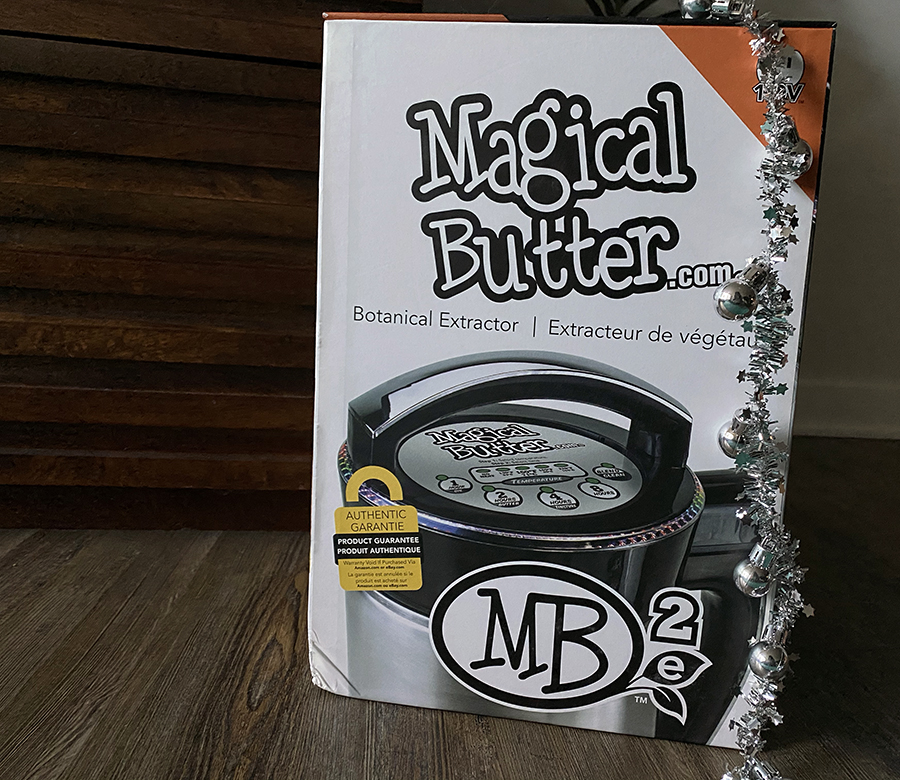 The MagicalButter MB2e ($174.95) is the world's first countertop botanical extractor, designed for infusing the essence of healthy herbs into butter, oil, tinctures, lotions, and more! This is a great gift idea for the cannabis consumer who doesn't fancy a smoke or wants to try to make their own goodies!
Combining an immersion blender with a programmable thermostat and heating unit, the MB machine is designed to create incredible recipes and botanical infusions with little or no labor. The MagicalButter machine grinds, heats, stirs, and steeps your herbal extract, all at the correct time intervals and temperature for a perfect infusion every time.
Accessories
The Clinger; Smell Proof Joint Case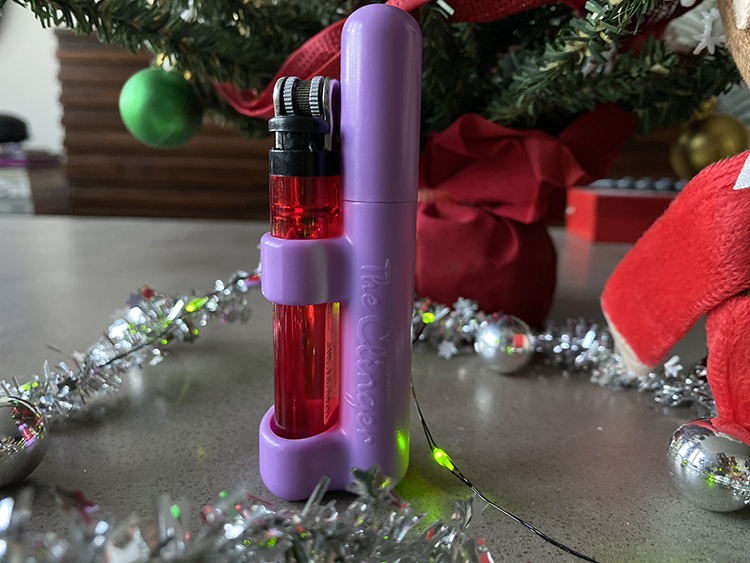 We love our The Clinger thanks to our friends over at BudsFeed.com who were kind enough to send one over in our favorite color! The Clinger is a definite favorite of mine when packing those joints on the go! I can reach into my pocket and have both joint and light together for fast use.
The Clinger ($9.98) is a premium smell proof joint case which attaches onto your lighter so that you'll always have a place to keep your pre-rolls and roaches.
Designed to hold 1 to 2 prerolls, and still allow you to still use the lighter while attached to the Clinger. It's 100% smell proof and slim design allows you to bring it anywhere and makes it the perfect joint case for the stoners on the move, or just those smokers who want to save their roaches for later.
Original DabCap Vape-to-Rig Adapter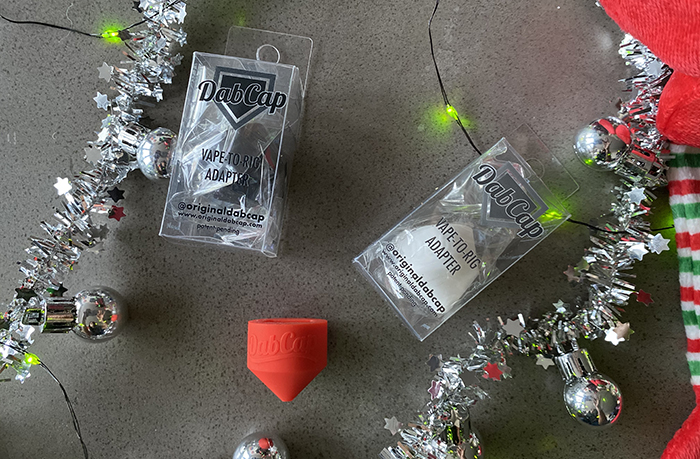 The Original DabCap ($10.95) is the universal adapter to use with your vape pen and bong or rig. It allows you get bigger hits while using everything simultaneously. Compatible with nearly any vape pen, pod system, or flower vape currently available on the market. Compatible with all bongs: male or female, 10-18mm. Comes in so many cool colors and varieties.
Tati Resins Ashtrays, Rolling Trays, Keychains & More!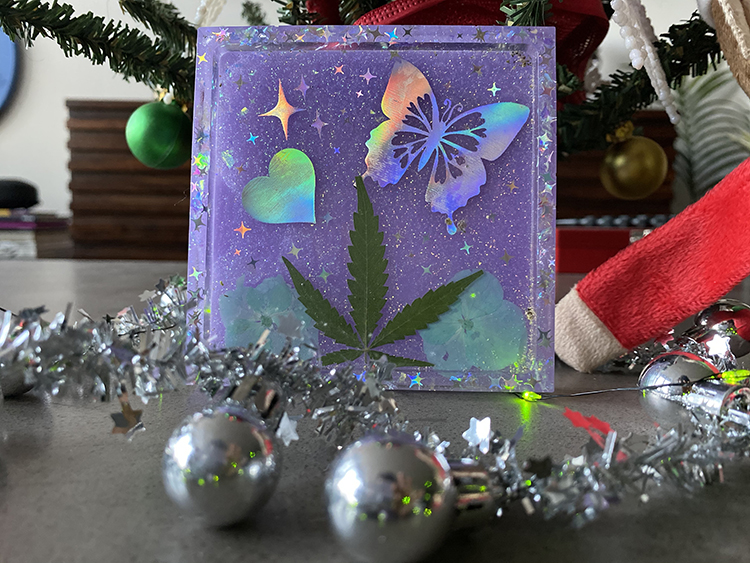 I found Tati Resins (assorted pricing, very affordable) browsing on the gram' and I fell in love! Making Resin things is all the rave right now but style is everything. Ms. Tati hooks up each of her custom products with a girly flair and lots of sparkle. She makes custom products to your liking, like keychains with a picture of you and your boo. Check out my girl and everything she creates.
Smokus Focus The Comet Stash and Display Jars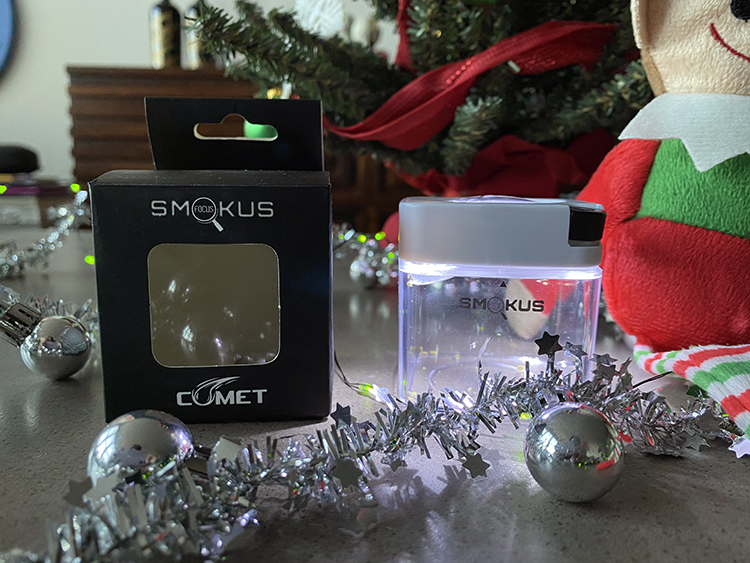 Smokus Focus makes the very dopest display jars, prefitted with LED lights inside the jar and now equipped to keep your flower fresh! The Comet (contact for pricing) with over an 1/8th of storage capacity, extreme magnification, 100% smell-proof locking mechanisms, and a crystal clear 360º viewing experience, this pocket-sized container packs a powerful punch into our most compact and affordable jar to date. And Skip the nuisance of battery replacement with the Comet Infinity – same carefully crafted jar, but equipped with a USB-C rechargeable battery.
Bong/Glass Cleaning
Resolution Non-Toxic Glass Cleaner & Res. Caps for Cleaning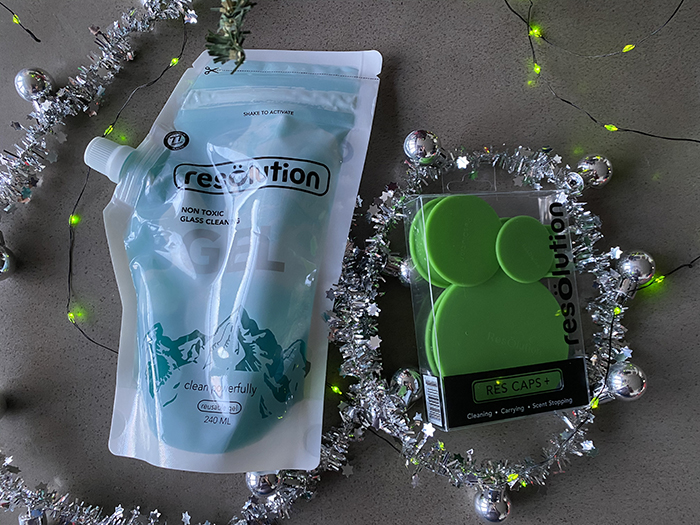 Resolution Gel ($24.99) is innovative as it is effective. This non-toxic gel lets you clean your glass effortlessly. You can pour unused gel back into the pouch for your next cleaning. The Caps are needed when shaking the Gel up in your rig or bong to maximize coverage. Resolution's bong cleaning kits combine innovative Res Caps with our powerful Res Gel® giving you everything needed to keep your glass bongs, pipes and accessories as clean as the day you bought them.
CBD & Hemp
TribeTokes Disposable CBD Pen & CBD Full Spectrum 500MG Tincture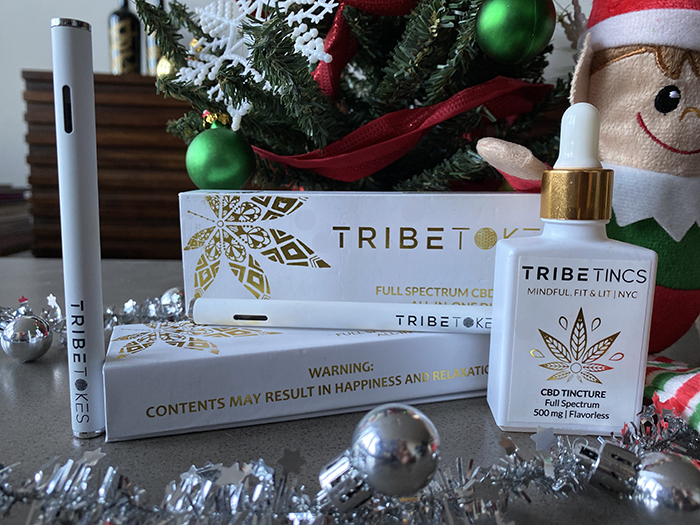 We don't use CBD too often, but when we do its from Tribe Tokes. Tribe Tokes CBD Disposable Pens ($60.00) are a great and fun way to get family and friends to try out the magical plant in non high way. Available in different flavors, the CBD Pen lights up the Tribe Tokes emblem on the bottom when you take pulls of the magic dragon. We also recommend the Tribe Tokes CBD Full Spectrum Tincture in 500MG ($60.00) for those who want to CBD everywhere! You can take it sublingual or pour into your favorite drink. You can use the code VISINEQUEEN or HOLIDAZE15 for savings on your order!
Cannasmack Hydrating Cleansing Oil & Hemp Infused Lip Balms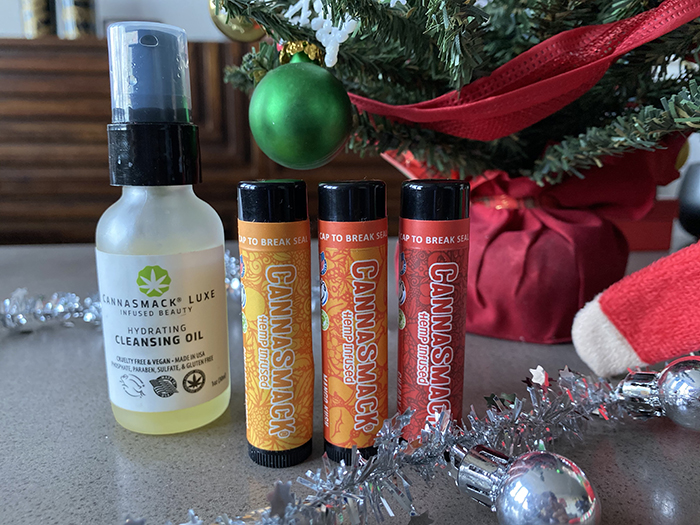 We just love Cannasmack for all their non-toxic natural products and their approach to the Hemp industry overall. They provide quality products while also educating you on the benefits of Hemp. We also love them so much because they sponsored our Valentine's Day Event and everyone went home with a Lip Balm!
We love the Cannasmack Hydrating Cleansing Oil ($20.00) Infused with Cannabis Sativa (Hemp) Seed Oil & other botanical ingredients, our proprietary blend helps reduce skin inflammation, regulates sebum production in oily skin, and promotes healthy skin. The Cannasmack Natural Hemp Lip Balms ($14.00) are truly the best you will find anywhere. They go on so smooth and provide a benefit that you can notice right away. It's literally all I use on my lips when not using Lipstick. Natural Hemp Lip Balm features 5 of CannaSmack's original flavors including Mango Kush, Maui Wowie, Blue Dream, Pineapple Express, & Cherry Pie. The natural hemp lip balms are made with a blend of responsibly sourced beeswax and all-natural botanical extracts that provide essential fatty acids and antioxidants to heal, nourish, and soften your lips.
Hemp Papers We Love
KREAKY Products All Natural Pure Hemp Rolling Papers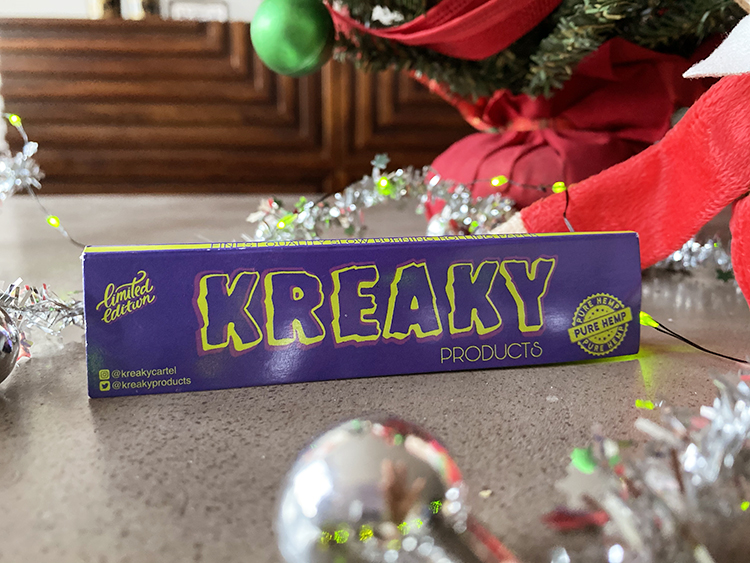 KREAKY Products are a staple in Tri-State Cannabis community for her infused products and accessories. She is widely known for her Cannabutters, Oils, Infused Nutcrackers & Infused Sazon Seasoning. This Holiday season get into getting this Dominican owned Hemp Papers. Kreaky Pure Hemp Rolling Papers ($2.50) are slow burning and incredibly thin. Invest in this amazing WOC by buying these adorable papers for your friends.
420 Apparel
Mary Jane Kitt's MARY JANE Shorts & Much More!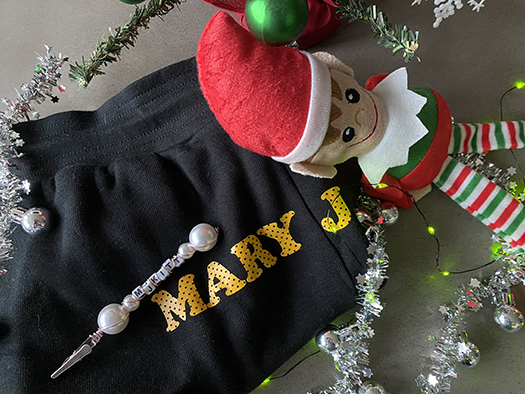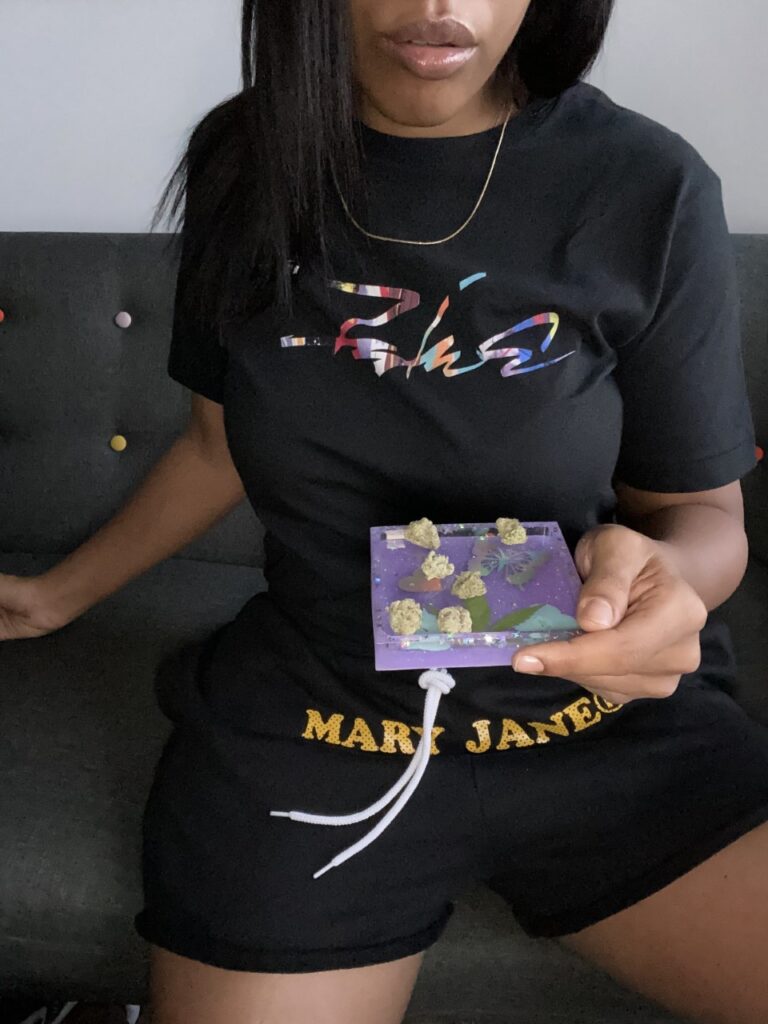 We LOVE all of Mary Jane Kitt's products and are very thankful that she sent some of her swag over! These MARY JANE Shorts are to die for! Check me out on my Instagram for a couple more pictures of me in them. The Roach Clip ($16.00) is also a beautiful touch because sent me a wedding themed one since I'm a newlywed 🙂 Check out my girl's website as well as her Instagram for what's to come.
Dope Gift Ideas from Great Brands!
TheBettys is a lovechild from the amazing Aurora who I had the pleasure of getting to know through Cannabis. She makes powerful products so contact her directly to purchase for Christmas!
The Bettys is an innovative art community concept founded by Salvadoran-American Aurora Diaz in 2014. Throughout its tenure, the Bettys has been an outlet for authentic and experimental creative environments. As well as one-of-a-kind collaborations with emerging artists whose intersections make it harder to be in the rich cis-man's world more commonly referred to as 'the Art world.'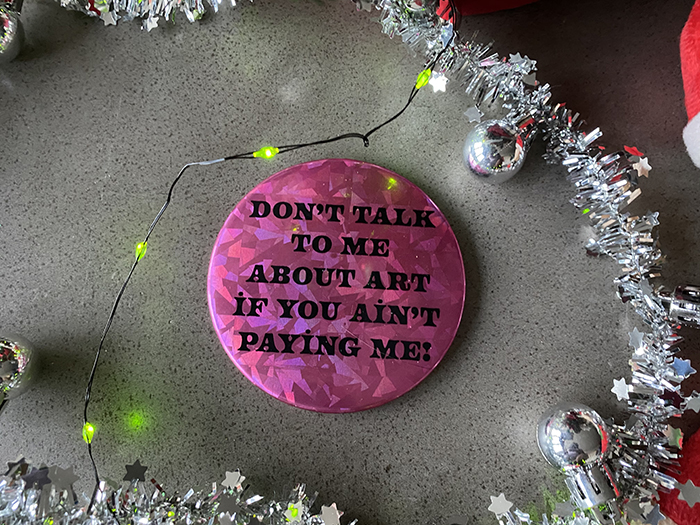 Taproot Organics Natural Soaps, Candles, and Lots of CBD!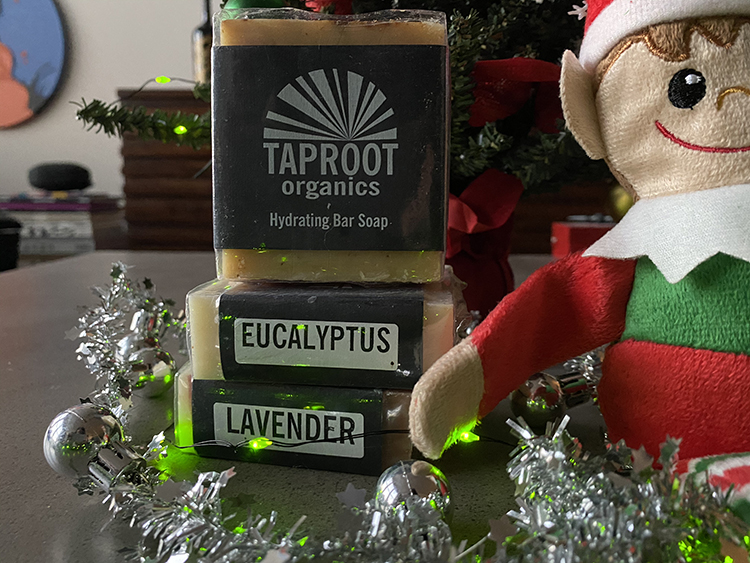 Taproot Organics is a fabulous corner in Jersey City that is enthralling with its smells and textures! All Taproot products are made using organic ingredients and real food. From Shea Butter soap infused with CBD Oil to shampoos. There is an entire section dedicated to CBD, gummies, prerolls and more. Support your local businesses by shopping with them!
Skeleton Key Shop's Bath Bombs, Monthly Drops, Body Care and More!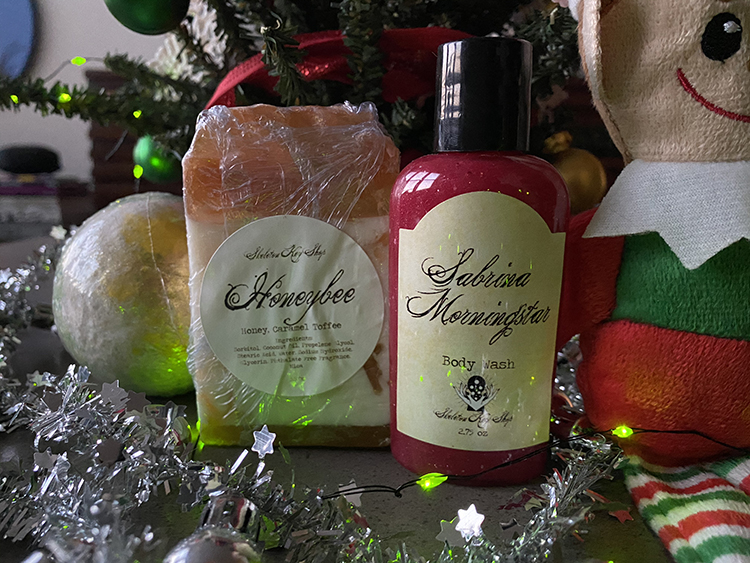 My lovely friend Natalie, owner of The Skeleton Key Shop, is a highly skilled priestess who uses all her magic for her wonderful products. She offers a selection of finely created body products as well as themed boxes with beautiful goodies to enjoy while you Self-Care it up! Check out my girl and her amazing brand.
---