Every product we try is an opportunity to bring something new & dope to our readers! The Native Hemp reached out to us and offered to send us some of their Cannabis.Native Hemp is based out of Curtis Bay, Maryland and a full line of Cannabis products to take over the industry with the best quality flower.
CBD Native Hempettes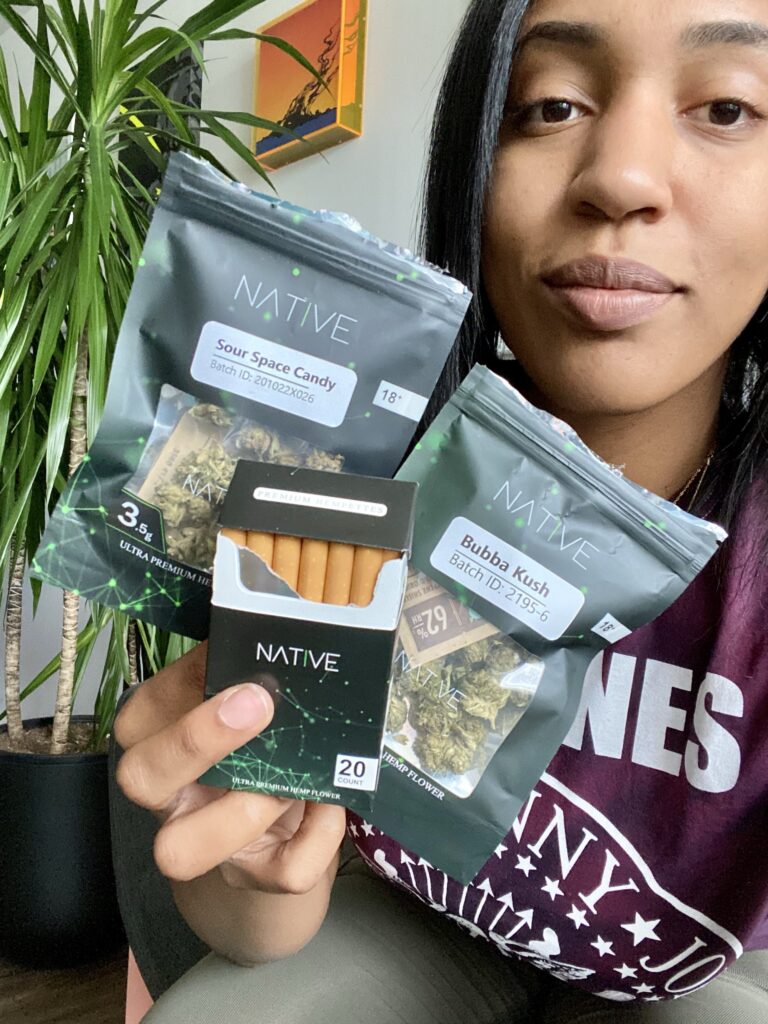 This is the time to quit Tobacco! Cigarettes are hard to let go and as a former Newport lover, trust me when I say I get it. The way I curved it years ago was by falling in love with Cannabis.
Enter the Hempettes!
At 70mg CBD per Hempette, you can find real relief and quit cigs today! The familiar feel and look can help the most veteran of cigarette smokers take a chance on smoking Hemp instead!
Not proven but many have claimed smoking CBD Flower has helped them let go of cigarettes. If you're interested in quitting, I'd say its worth the try. The familiar look might be helpful in letting them go completely!
---
Every product at The Native Hemp was planted, grown, extracted, tested, and crafted with the utmost care, making their smokeable hemp, CBD Edibles, and other hemp-derived products simply the best available anywhere! Lab reports and product samples are available for each product so you can trust you're getting the highest quality ordered!