Always an honor to work with Women Grow as they asked us to be a part of the Women Grow Corner during the CWCB Expo. 25+ Women Owned cannabis brands all vended during the 3 day expo hosted at the Javits Center in New York City.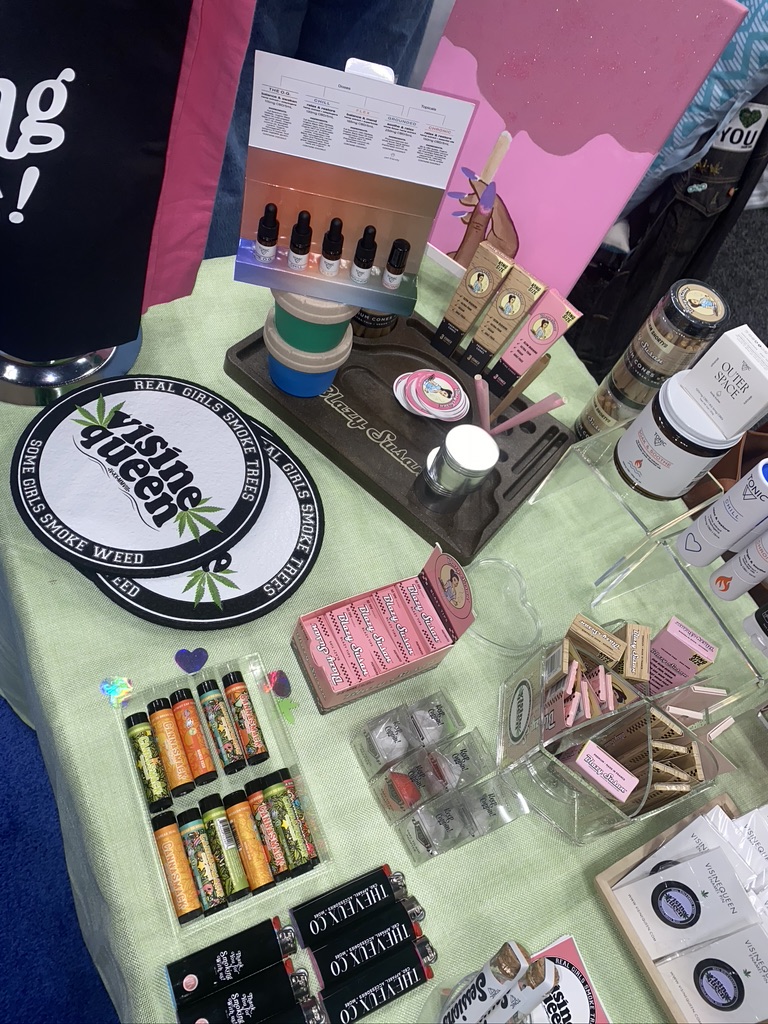 Brands like Shoki Beverages, Happy Hounds CBD, Kreaky Products, and so many more vended alongside us.
Many big hitter brands also join the expo to create brand awareness for what will be one of the biggest cannabis markets in the country!
We Brought out all our products and art created by me!
This was a big moment for us being our largest expo to date and we had fun every minute we were there connecting with the people and educating about our great products. Check out our store and get some for yourself!