CannaSmack deserves all the good vibes for their natural products! They are well known for their Skin Care, but most of all their amazing Lip Balms!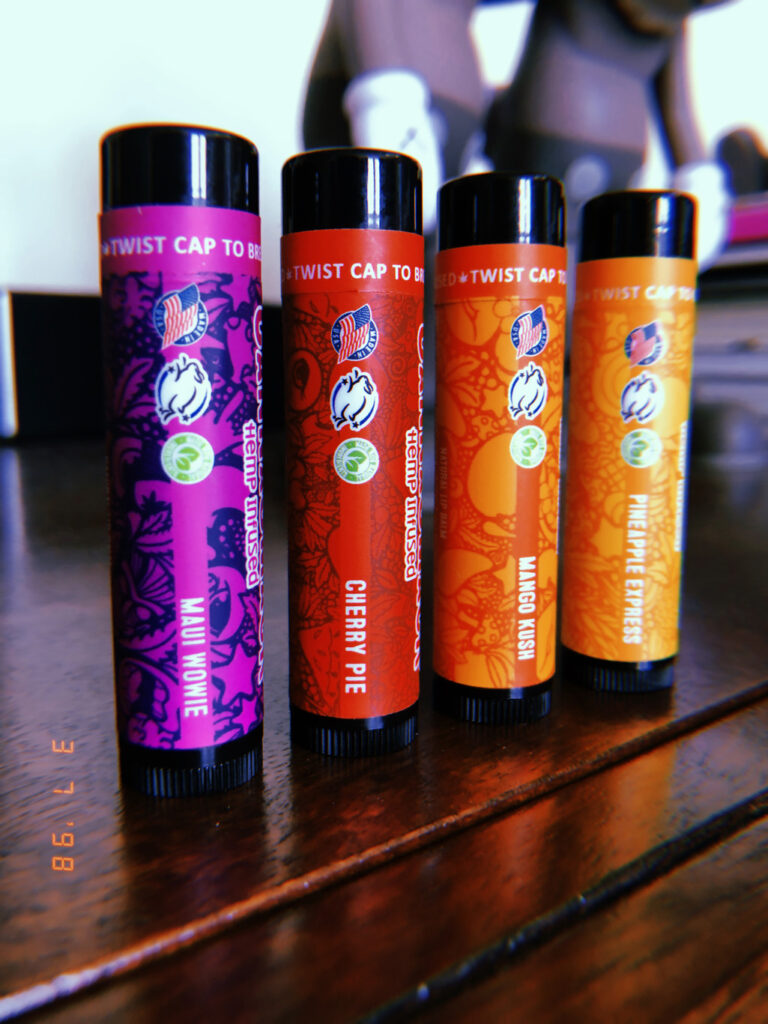 This Lip Balm Collection includes 5 of CannaSmack's original flavors including Mango Kush, Maui Wowie, Blue Dream, Pineapple Express, & Cherry Pie.
They are light, clean to use, and tasty!
Infused with premium vitamin-rich cannabis sativa (hemp) seed oil enriched with omega-3, omega-6, & vitamins A, B, D, & E.
Their natural hemp lip balms are made with a blend of responsibly sourced beeswax and all natural botanical extracts that provide essential fatty acids and antioxidants to heal, nourish, and soften your lips.
CannaSmack doesn't only have Lip Balms!
They offer awesome products for Tattoo Care, Skin Care, Bath and Body Soaps and Lotions & More!
Make sure to use the code VISINEQUEEN for a discount on your new tab)" href="https://cannasmack.com/product/cannasmack-hemp-lip-balm-collection-pack/?ref=visinequeen" target="_blank" rel="noreferrer noopener sponsored nofollow">purchase with CannaSmack!