Browsing online, you will find the coolest custom products from some of the dopest people. Lately resin made cannabis products have resurfaced hard!
I found Tati Resins on Instagram, and checked out her products. I'm not so much a tray person but I did need a new ashtray!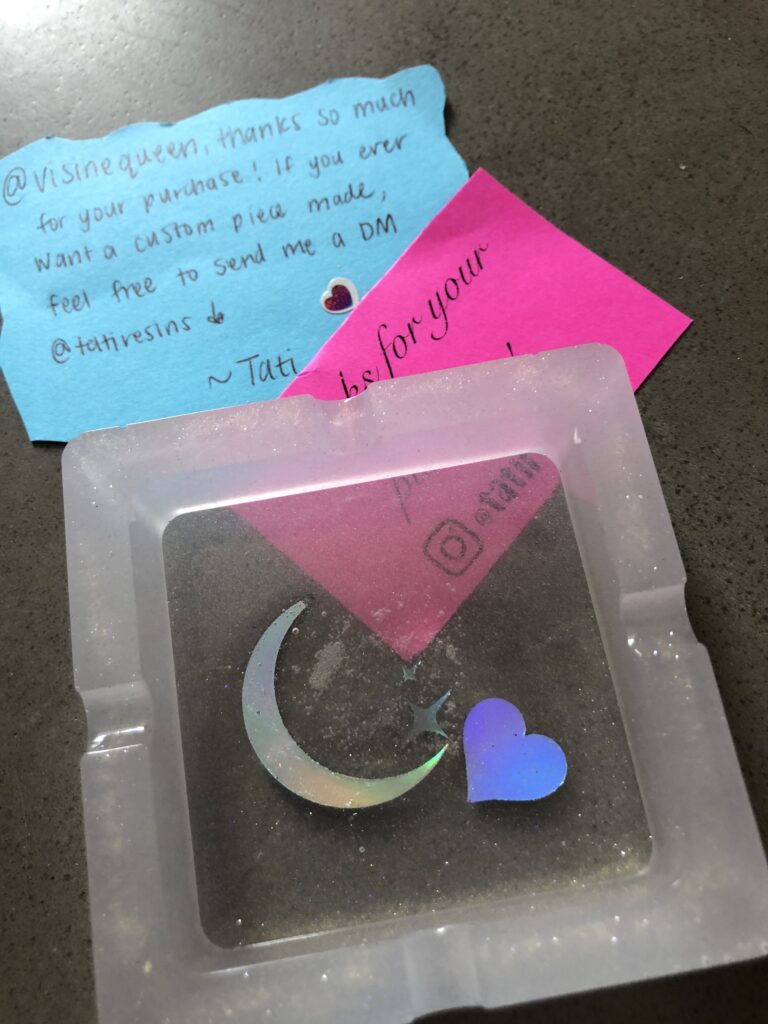 Color changes from transparent to Purple in the sun and i love it! The moon, stars & hearts are such a nice touch. A handwritten note is always sweet!
Tati Resins also has other ashtrays, rolling trays, keychains, stash boxes and a custom option!