Bongs have always been the one canna product I break! I am so clumsy so I often keep my glass goods in their boxes or cases to avoid damage. When I received The Chill, I realized my breaking glass days are over.
The Chill is the world's first Stainless Steel Bong, vacuum insulated smoking apparatus.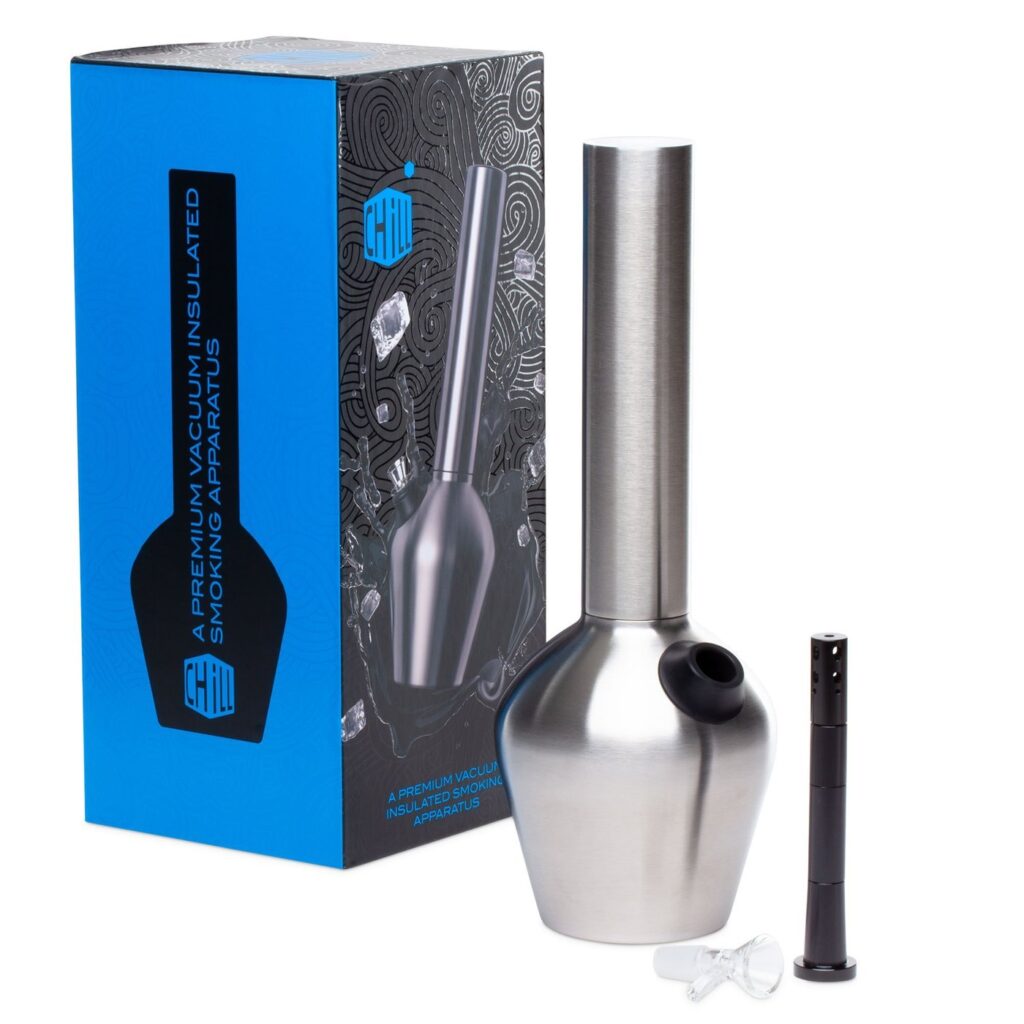 This bong is a complete setup that comes with a patented vacuum insulated stainless steel base, an 8.5in stainless steel neckpiece, an unbreakable aluminum downstem, and a borosilicate glass bowl.
This piece is covered by the Chill Lifetime Guarantee. 
This bong will stay cool while you are smoking and chill down your hits to take away the harshness.
The stainless steel exterior holds in cold and the ceramic interior functions like glass would. This bong uses a glass bowl but has a steel downstem so you never have to worry about replacing the percolator in this bong.
They come in so many different colors, varieties for those who like a little color in their life!